About
Outline
Company Name : American Access
Date founded : January 1992
Location : Encino, California, U.S.A
Main Staff Members
American Access has created a vast network of specialists who collaborate with our main staff. Creating a unique team tailored to each project allows us to provide attention to detail and top-quality service our clients can rely on.
---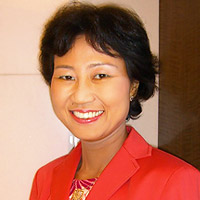 YOKO OKUAKI
Managing Director
Designated CEM (Certified in Exhibition Management)
Yoko graduated from the foreign language department of Sophia University with a major in Portuguese. She spent a year as a foreign exchange student at Pontifical Catholic University, PUC (a sister school of Sophia University) in Porto Alegre, Rio Grande do Sul, Brazil. Following graduation, she worked at ICS: International Conference Services, a subsidiary of the Japan Travel Bureau Foundation (currently JCD: JTB Communication Design). At ICS she was involved in the planning and management of a wide variety of international conferences, conventions, seminars, and exhibitions, even coordinating overseas inspection tours. A move to Arthur Andersen (currently KPMG International) put Yoko in charge of the marketing department and made her point person for foreign relations at the Tokyo Office. She was responsible for seminars and events, publications, database management and press releases. Following her move to the United States, Yoko established American Access in 1992. In her capacity as business coordinator she continues to manage many projects that connect Japan, the United States, and the world.
---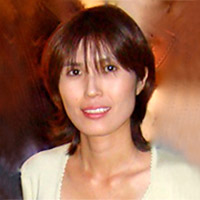 SACHIKO OZAWA
Project Manager in charge of general operations
including trade and accounting
Sachiko earned a degree in journalism from a community college in Arizona. During her time at school she received a first-place award from the art department of the school art magazine. Upon graduation she was involved in the editing, production, ad design and translation of the Los Angeles based "Rafu Shinpo," a Japanese American newspaper. She was then admitted to the California State University at Long Beach and graduated from their School of Fine Art. Additionally, she was in charge of administration at Asahi Gakuen, a Japanese School for children. Sachiko has been with American Access since 2015.
---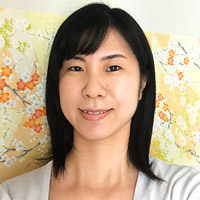 RIE YOCHAM
Project Coordinator in charge of Event Operations
Rie is a graduate of the Department of International Studies at Yamaguchi Prefectural University. After graduation she communicated with domestic and foreign clients and was involved in the import and export of products as well as data analysis at Hakusan Co., Ltd. After coming to the United States, Rie took part in the internship program at the Walt Disney Company where she was involved in the hospitality industry. This experience lead her to the Japan External Trade Organization where, as representative in charge of events, she was involved in client communication, data management, sales marketing and booth management. Rie has been with American Access since 2015.